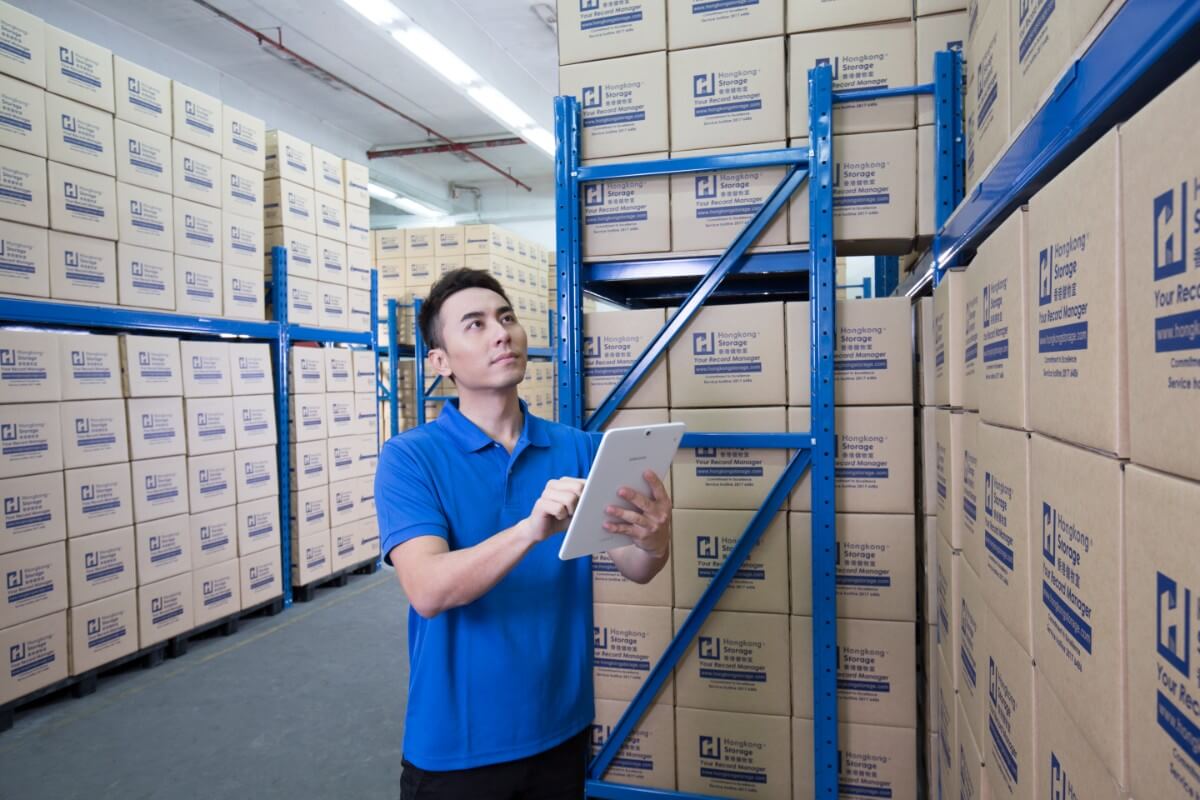 One-stop document storage services
Document Storage, Transportation, Destruction and Disposal Services
Hongkong Storage is the first document storage operator globally to be awarded both ISO 9001:2015 and ISO / IEC 27001 dual professional certifications for its corporate document storage services for commercial clients. Having passed the ISO standard is a testament to our ability to provide an effective and reliable quality management system and information security management system to protect the interests of our customers. In partnership with major business file processing service providers, we combine our strengths to provide one-stop document storage services, including transportation, storage, document digitization, document destruction, and more. In doing so, we deliver a cost-effective storage solution to our business customers while increasing operational efficiency.
Corporate document storage services including
Document Warehousing / Document Storage
Professional and Reliable Corporate Storage Solutions
Top 6 reasons to use Hongkong Storage's corporate document storage services︰
ISO 9001 and ISO/IEC 27001 professional certification.
Established since 1997, the company has a long history of reliability and reliability.
Our business covers document storage, mini storage and door-to-door storage.
Free online storage management platform is available for you to keep track of your inventory at a glance, and you can schedule transportation through the platform.
Crystal-clear pricing, no terminal administration fee or permanent removal charge.
Provide one-stop enterprise document storage services, including document storage, document destruction and document digitization services.
Why choosing document storage service?
To meet the requirements of the Inland Revenue Department for business records retention.
Provide backup of important computer files.
Cost savings on office space for self-managed document storage.
Optimizes administrative costs of the office automation
Based on actual storage volume, which is fair and eliminates wastage of additional space as a reserve resource.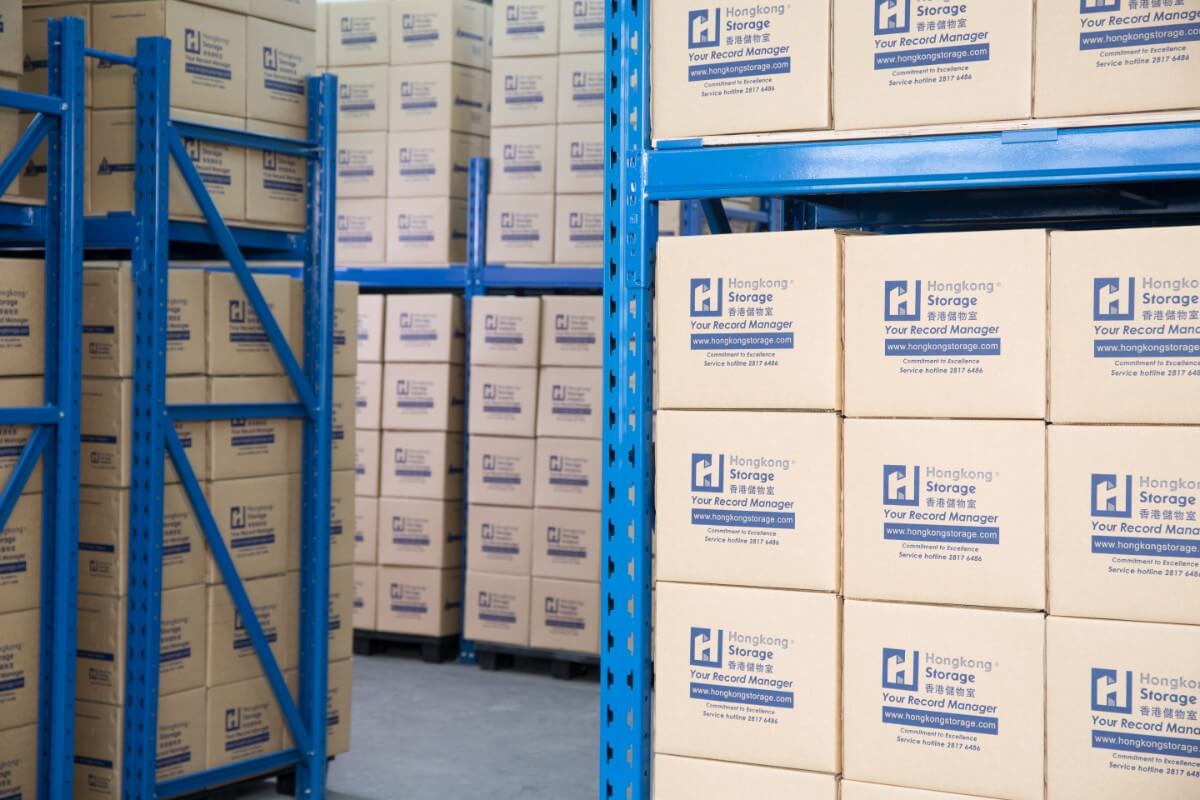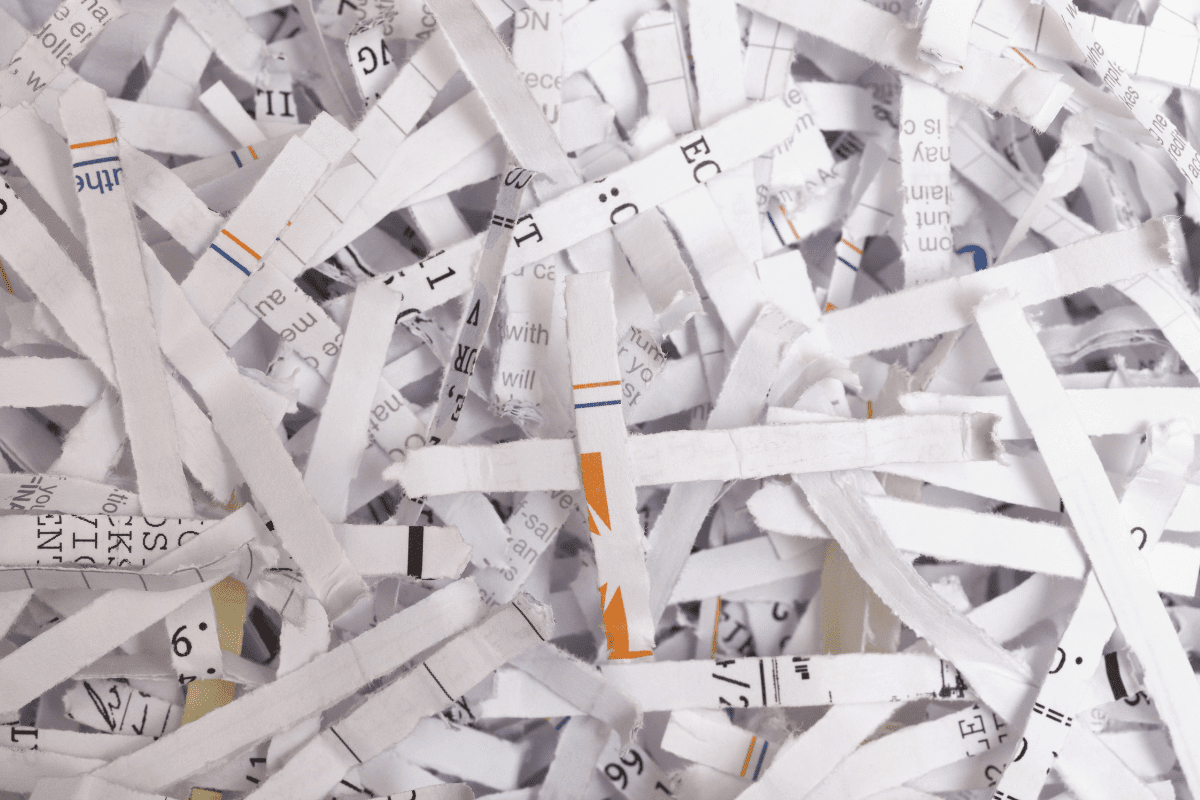 Document Destruction and Disposal
Prevent the leakage of sensitive information
After the mandatory minimum storage period of seven years, we recommend customer to use document destruction service to prevent sensitive information from being leaked.
If you need to dispose of non-essential documents, we can send them directly from our warehouse to the recycling center. If you choose to use our document destruction service, we will send the documents to the destruction center and our staff will supervise the entire process to ensure complete destruction of the documents and that no information falls into the hands of third parties.
Types of documents recommended for destruction
Client name lists, financial information, operating statements, tax information, accounting records, sales invoices, credit card statements, employee records, medical records, product design drawings, legal documents.
Document Digitization Services
Boost Team Productivity
Hongkong Storage has partnered with a renowned business file processing service provider to bring document digitization services to our customers. By digitizing documents, the files can be categorized and stored in the computer system, significantly improving the searching efficiency, making management easier and saving much space.
Service Flow
We pick up the documents and send them to the document processing center.
All documents are then sorted and processed by optical instruments to capture images.
After proofreading and sorting, the files are saved on CD-ROM or on the media of the customer's choice.
We can also index the documents manually if requested.
After the documents are digitized, customers can choose to use our document storage service or send them directly to the recycling center for destruction.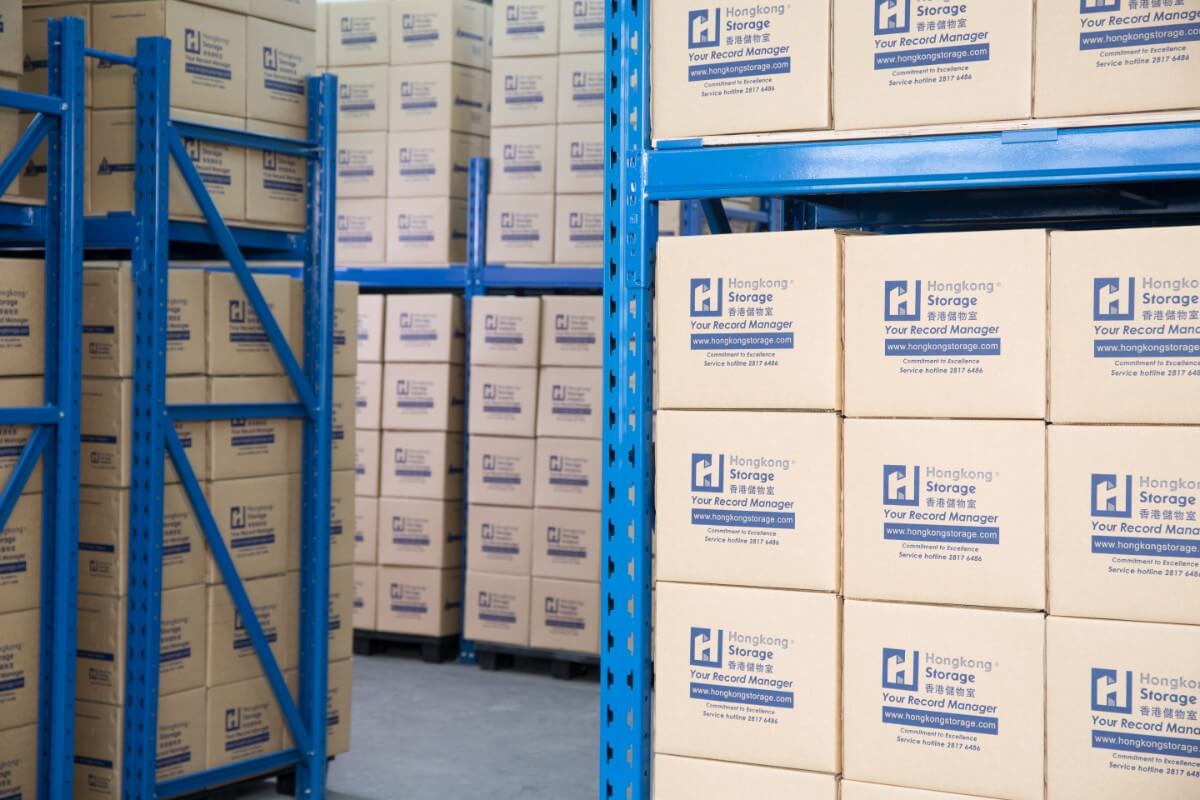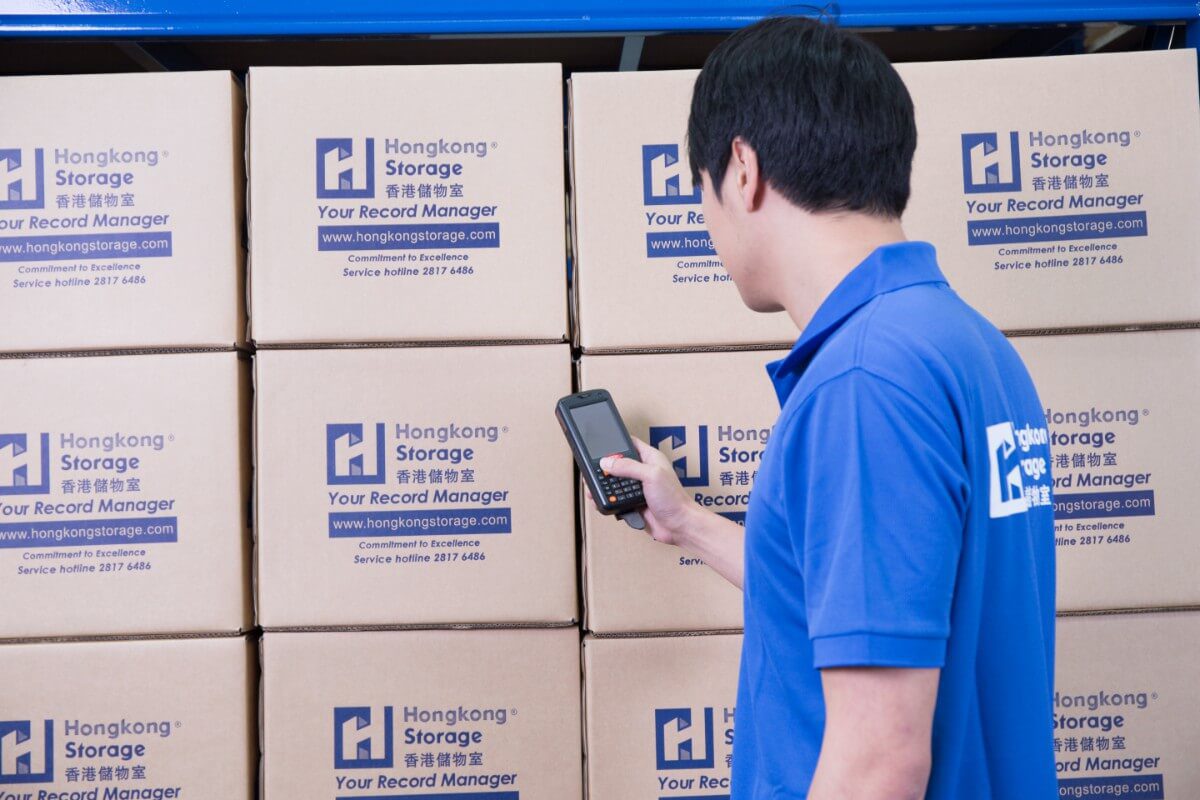 General office items storage
Customized and flexible storage services
Temporarily storing office equipment, large office furniture and documents in advance of renovating your existing office? Want space to store different commodities or promotional items for exhibitions? Hong Kong Storage's corporate storage services provide flexible storage services that can definitely help your company in terms of space requirements and meet different storage needs, so you may dedicate more time to develop your business.
Document Transportation Services
Timely and Reliable
Hongkong Storage has its own fleet of dedicated fleet to provide timely and reliable document transportation services. Our staff are professionally and rigorously trained, enthusiastic, responsible, friendly and courteous, and serve our customers in a committed and responsible manner.
Hongkong Storage offers timely, accurate and secure document transportation services. Our document transportation services include
Delivery of new boxes and packing materials
Pick-up of boxes
Delivery of boxes to offices or designated locations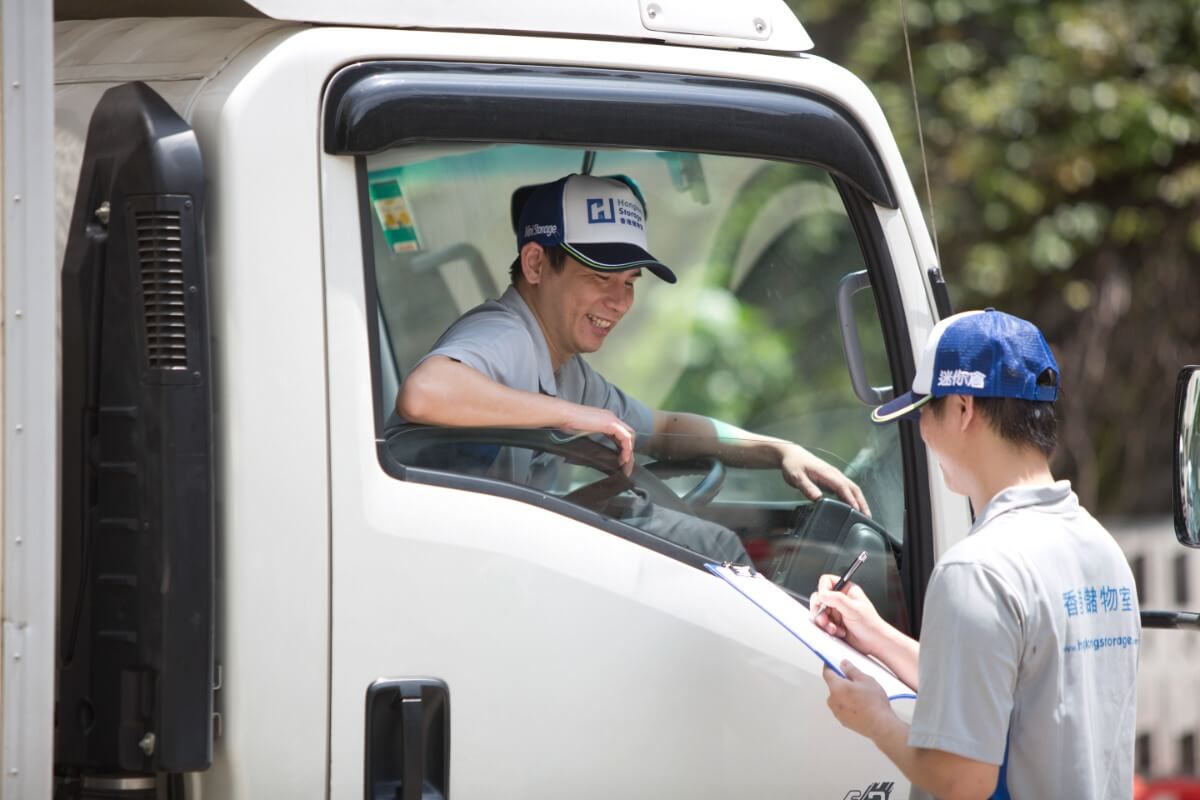 Giving you a reliable storage environment
A safer document storage
Dual-layered, extra rigid corrugated document box
Convenient hand-folded design
We have two sizes of boxes to cater for different sizes of documents.
Our boxes are specially designed to meet the needs of our customers by using extra rigid double-layer tiled cardboard, which is stronger and more durable than normal cardboard boxes. The simple hand-folded carton design eliminates the need for tape closure. The unique sealing label can be used to enhance privacy.
Our Customer
Rich experience in document storage for many years
Hongkong Storage aims to provide high quality document storage services to organizations in various industries and is committed to helping our clients save manpower and money. With our extensive experience, we are able to tailor-make the best document storage solution to meet the storage needs of each client.
Over the years, we have provided attentive service and are happy to help our customers solve their document storage problems. We always consider our customers as our partners and hope to continue to receive their recognition and long-term support.