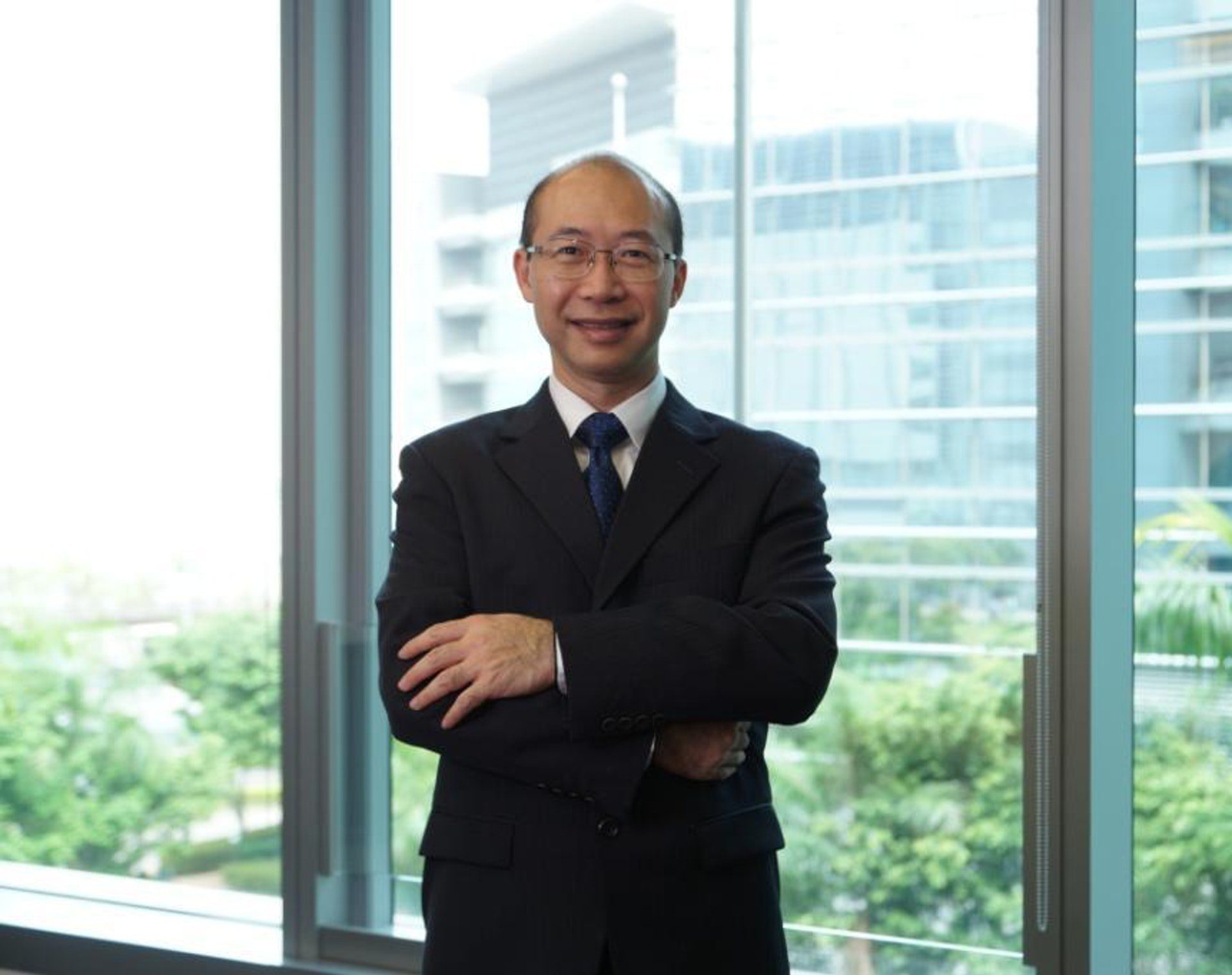 Chung Lap Kee, Bobby
Messages from the Management
Since the establishment of Hongkong Storage, we have never stopped learning and improving, even in the challenges of a rapidly changing economic and business environment and an increasingly competitive market. At Hongkong Storage, all of our employees are united in our goal to continuously improve the user experience of our services and strive for perfection, to actively create a bright future for the company and share the fruitful results together.
Our corporate culture has a profound impact on the operation of business and, most importantly, on how we treat our customers. At corporate level, we have studied the successes and failures of many well-known multinational companies and made research on the local market. Internally, we carefully evaluate every investment, backing up all key actions with data and theory, and optimizing every aspect of our business operations. And externally, we treat our customers with the utmost care and attention.
Chung Lap Kee, Bobby
Chairman and Managing Director
Hongkong Storage
Brand Story
Company Culture
People Culture & Corporate Social Responsibility
People Culture
One of the success factors in the development of Hongkong Storage has been the continuous development of talents, through internal promotion and external recruitment of professionals, to support the present and future business development of the company.
We regard our employees as if they were customers, and our corporate culture of treating customers with care pervades our workplace. As a result, our employees are able to listen to the needs of individual clients and provide personalized solutions when dealing with real clients. Over the years, our services have been recognized and recommended by our clients.
Corporate Social Responsibility
As a Hong Kong-based company, Hongkong Storage has shared numerous challenges and difficulties with Hong Kong over the years, and understands that the success of a people-oriented company lies in the business philosophy of " Taking from the community and using it for the community", and that a proper balance must be struck between profit creation and social responsibility. Therefore, we have incorporated the concept of environmental protection into the design of our service processes and are working together to protect the future environment of Hong Kong.
On the other hand, we have established a connection with the community and encouraged our employees to actively participate in social services to help the needy. In the process of contributing to the community, our staff and their families can enjoy the joy of " Giving is more blessed than receiving" and at the same time benefit the society. Since 2003, Hongkong Storage has been participating in the Caring Company Program, fulfilling and promoting corporate social responsibility, as well as actively supporting various charity activities of St. James' Settlement, giving a helping hand to the disadvantaged and building a harmonious society.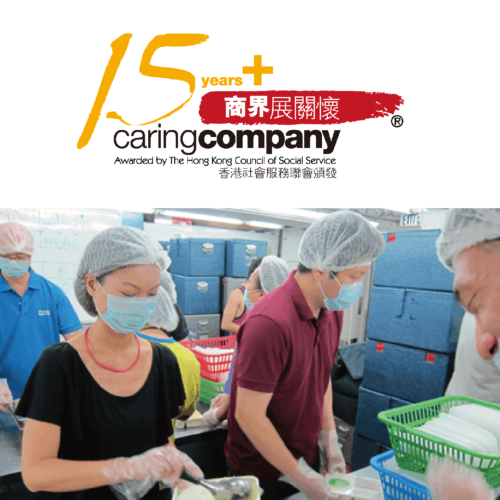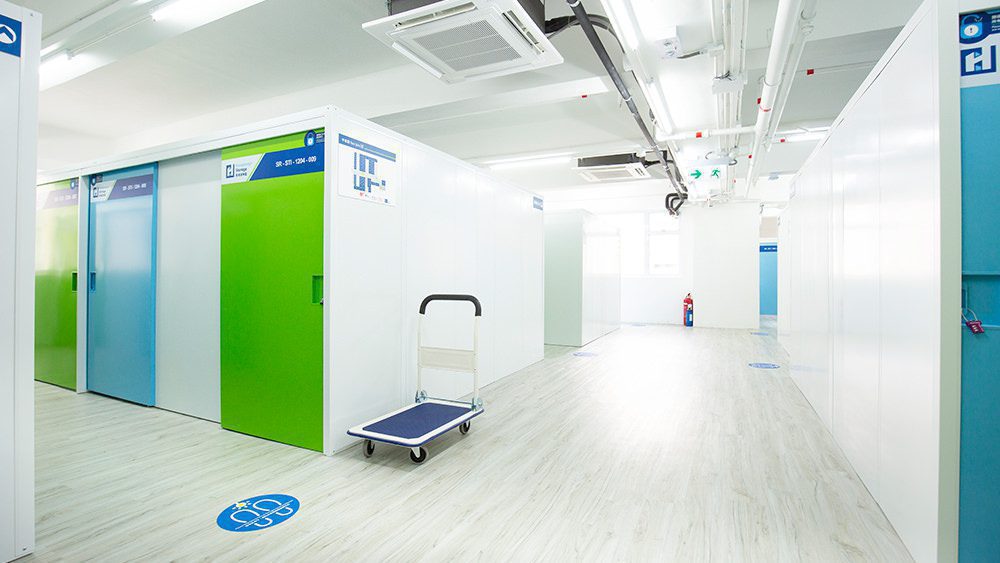 About Hongkong Storage
Busy urbanites have more time to enjoy life and more space to cherish their possessions.
Hongkong Storage was formally established in Hong Kong in 1997, and is the pioneer of the popular mini storage, pioneering the " Household Storage Service" in the domestic market, introducing the new concept of mini storage storage, so that customers can free up valuable space in the household environment to improve the quality of life.
From a small storage unit in Kwai Chung, Hongkong Storage has evolved into a professionally managed enterprise. Today, Hongkong Storage's storage outlets have covered many major areas in Hong Kong, Kowloon and the New Territories, and in 2015, we established Good World Storage in Shanghai, a major step forward in the company's development.
Customer-oriented, committed to excellence
Hongkong Storage is the first mini storage operator globally to receive three professional management certifications: ISO9001, ISO/IEC 27001 and Q-mark. Being certified to ISO international standards is evidence of our ability to provide an effective and reliable Quality Management System and Information Security Management System to protect the interests of our customers and meet their needs. Currently, Hongkong Storage is also a founding member of the Asia Mini Storage Association.
Besides providing professional certified mini storage services, Hongkong Storage has also brought in logistics operations to provide one-stop corporate document storage services specifically for commercial customers, and Yes-Storage mini box point-to-point household storage services with the concept of "mini storage delivered to your doorstep". YS Jumbo is a new concept that allows customers to store their belongings more
YS Jumbo mobile storage service, and Y-Locker storage service with high security factor.
Hongkong Storage has always been "customer-oriented committed to excellence", so we have been striving to develop and improve all aspects to meet the overall development of the company and the needs of the ever-changing market.
Hongkong Storage
Milestones
Hongkong Storage was officially established and the first mini storage was set up in Kwai Chung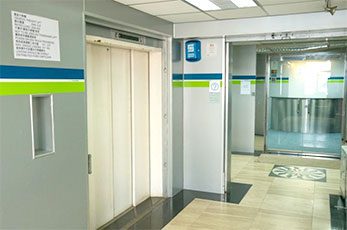 Launched Corporate Document Storage Service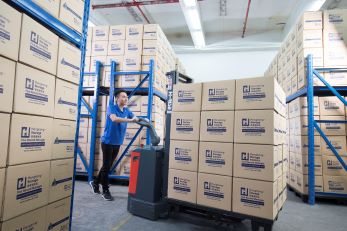 The first mini storage in Hong Kong received the "Caring Company of the Year 2003/04" award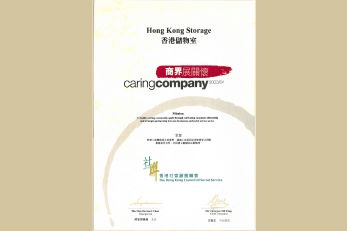 Launched the new Yes-Storage service, providing customers with a "Door-to-door mini storage" storage service beyond the traditional mini storage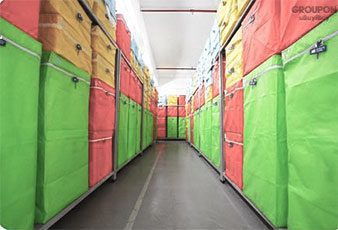 Ms. Lo Man Chong was appointed as the spokesperson of Yes-Storage. New Yes-Storage TV commercial started to broadcast
Yes-Storage won the "Hong Kong White-collar Favorite Storage Service Brand Award".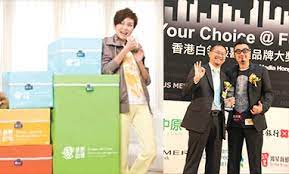 Hongkong Storage became the first in the industry and introduced SAP Enterprise Resource Management system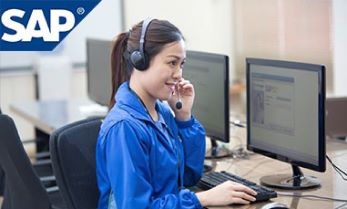 Recognized as "Talented Enterprise – SME" in the "ERB Talented Enterprise Recognition Scheme" Awarding Ceremony
Yes-Storage was awarded "Hong Kong Rising Star Brand Award" by Hong Kong Brand Development Council
Awarded "Caring Company" logo by the Hong Kong Council of Social Service for 10 consecutive years.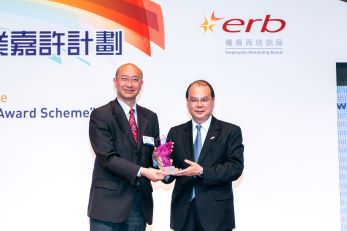 Became the founding member of the Self Storage Association of Asia (SSAA)
Hongkong Storage was awarded the "Hong Kong Outstanding Corporate Citizenship Award" by the Hong Kong Productivity Council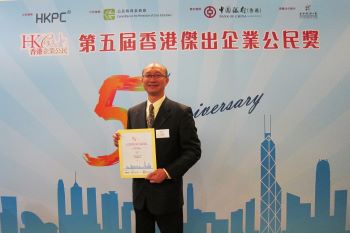 Hongkong Storage's international brand "Good World Storage" was officially launched in Shanghai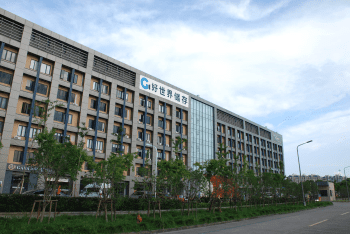 Launched the "Self Storage Management Agreement" Project, working with industrial property owners to explore the mini storage market in Hong Kong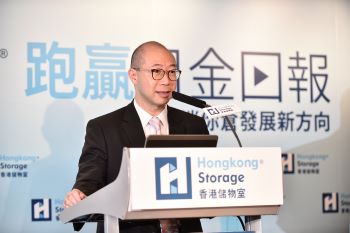 Hongkong Storage was awarded the "Q-Mark" Quality Service Certification Mark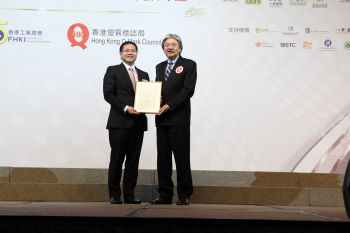 Hongkong Storage was awarded the "Elite Human Resources Award" in the SME category by the Hong Kong Institute of Human Resources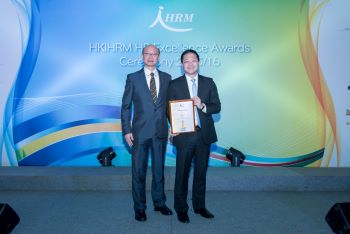 Yes Storage YS Jumbo Mobile Locker Service was launched
Hongkong Storage became the first ministorage operator in the world to be awarded ISO 9001 and ISO/IEC 27001 dual certification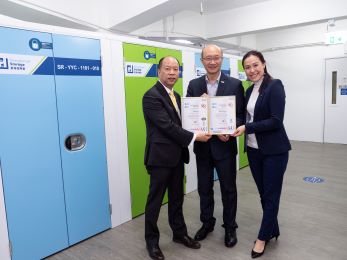 Yes Storage YS Jumbo Shatin Flagship Store is officially launched in Fo Tan, providing over 8,000 sq. ft. of quality mini storage in the region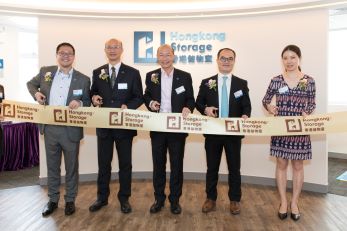 Completed the Hongkong Storage Centre, a large-scale integrated logistics center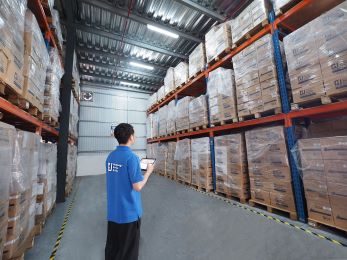 HKS Lai Chi Kok Branch was awarded SAFE Mini Storage Gold Certification by Asian Mini Storage Association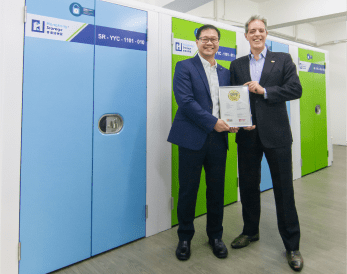 Awarded "Caring Company" logo by the Hong Kong Council of Social Service for 20 consecutive years.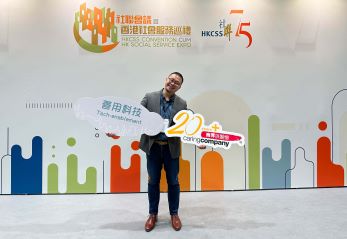 Hongkong Storage
Contact Us
Head Office
Address:
Unit B, 7/F, Yeung Yiu Chung (6th) Industrial Building, 19 Cheung Shun Street, Cheung Sha Wan, Kowloon, Hong Kong
Office Hours:
| | |
| --- | --- |
| Monday to Saturday | 09:30 – 19:00 |
| Sunday | 09:30 – 17:00 |
| Public Holidays | Closed |
Tin Hau Service Centre
Address:Room 601, Block A, Harbour View Building, 2 Watson Road, Tin Hau, Hong Kong
Office Hour:
| | |
| --- | --- |
| Monday to Saturday | 11:00 – 13:00 , 14:00 – 18:00 |
| Sunday and Public Holidays | Closed |