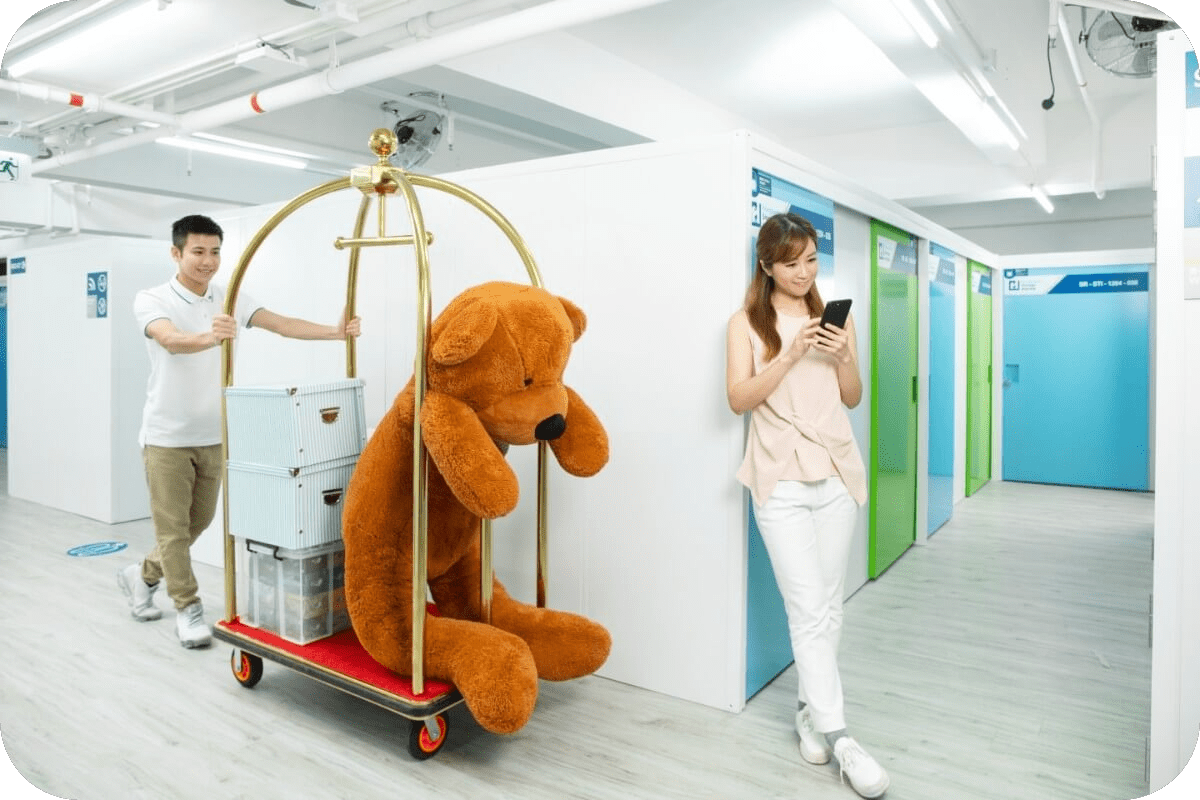 Lead the storage industry with innovation
Hongkong Storage expects to expand the size of Hong Kong Mini Storage to more than double the present scale in the future to give more selections and convenience to mini storage customers, and at the same time, it also expects to deal with tremendous management challenges in the future. For the upcoming mini storage facilities management, HK Storage is collaborating with technology innovation companies or start-ups to develop robotic facilities management to allow real-time management of multiple locations, monitor the air quality, temperature, humidity and lighting inside each mini storage facility, so that all customers can have a better and enjoyable experience, and at the same time enhancing customers' reliability in our storage facilities and ensuring investors' asset quality. This is a win-win-win scenario!
Hongkong Storage will continue to improve in the coming years and become better and better, hoping to bring success in the transformation of Hong Kong mini storage companies, to bring more high quality and more safe mini storage services to Hong Kong mini storage users and be the most advanced mini storage in Hong Kong!
ISO Certification
Quality and Reliable Storage Services
Hongkong Storage has always strived for perfection in quality and service, standardizing the quality, reliability and safety processes of the company's services, further strengthening Hongkong Storage's competitive edge in the market.
Hongkong Storage is accredited with ISO 9001:2015 and ISO/IEC 27001, covering mini storage, point-to-point storage, document storage and Good World Storage in Shanghai. Hongkong Storage is the first mini storage operator globally to be awarded both ISO 9001:2015 and ISO/IEC 27001 for its dual professional certifications. To be qualified by the ISO internationally recognized standards is evidence of our ability to provide an effective and reliable quality management system and information security management system to assure the interests of our customers and to meet their needs.
ISO 9001:2015 is the latest and most widely used market standard for Quality Management Systems and Performance. Achieving ISO 9001:2015 certification represents our ability to continue to provide quality storage services to our customers and advance the storage experience.
ISO/IEC 27001 focuses on certification of Information Security Management Systems (ISMS), a holistic management framework through which organizations can identify, analyze and address their information risks. ISMS ensures that organizations can keep pace and optimize their information security measures to cope with changes in security threats, attacks and business impacts, thereby protecting customers' interests, closing information security gaps and provide reliable and high quality storage services.
Ahead, Hongkong Storage is committed to upholding the certification and protecting the information security interests of our customers and providing high quality and reliable storage services.