1. Worry-free Move In

As a savvy consumer, you understand that free transportation is not the main point. The key is that Hongkong Storage has over 26 years of experience managing mini storage and truly understands what kind of logistics services which the customers need for mini storage. We have our own transportation team, who have undergone strict training, are professional and courteous, and have years of experience in serving customers' moving needs. This is different from other outsourced transportation services that lack quality assurance. Our logistics team has received countless compliments from customers, which shows that customers are very satisfied with our service.
"The Premium Move for You" concierge logistics service includes both moving and transportation. Our logistics team will come to your apartment to deliver your items to the mini storage and ensure that they are properly stored before completing the task, making customers feel easier and safer when using the mini storage.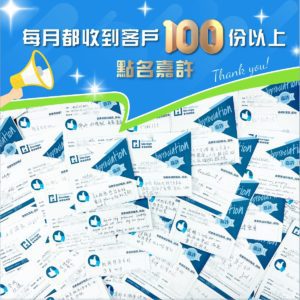 Currently, renting Chai Wan Mini Storage (Man Foong) branch includes up to 12 times of free "Premium Move for You" services per year*.
For immediate inquiries, please contact us on Whatsapp: https://wa.link/6q8yf5
2. Convenient Location with Easy Access
Chai Wan is filled with many mini storage operators in different scales, among which Hongkong Storage's one of the newest Chai Wan mini storage branch located in Man Foong Industrial Building is the closest to the MTR Station, only a 1-minute walk from Chai Wan MTR Station. This branch is particularly popular among customers in the Eastern District and Wan Chai District of Hong Kong Island.
3. Convenient for Drivers
Although there are many mini storages in Chai Wan, most of them do not provide visitor parking spaces. The Chai Wan mini storage Man Foong branch, however, provides visitor parking spaces. Drivers can reach Chai Wan mini storage directly via the Island Eastern Corridor. It is also very convenient for customers living in the Southern District, such as Repulse Bay, Deep Water Bay, Stanley, and Shek O, to drive to the mini storage via Tai Tam Road.
The Chai Wan mini storage Man Foong branch provides mini storage units of different sizes to meet different storage needs. Various promotions are now available, with up to 5 months of rent waived**. Please call 3602-7708 for inquiries and to learn more details.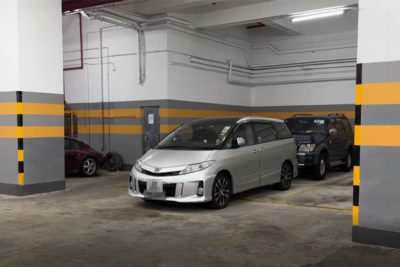 4. Enjoy up to HK$10,000 Mini Storage Insurance Coverage**
When renting a mini storage, besides considering the quality of service and environment, it is also important to pay attention to any hidden costs. Most mini storages on the market do not provide free storage insurance, or charge for it separately. Hongkong Storage understands that customers who store their belongings in mini storages definitely want to have protection, and therefore, we provide free mini storage insurance to customers who rent our storages. The maximum coverage can reach HK$10,000.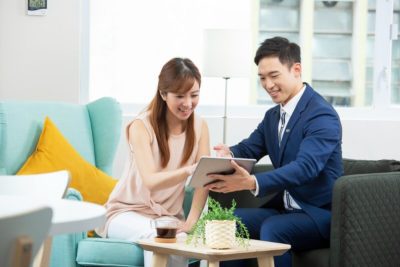 5. Self-owned Property
The Hongkong Storage mini storage at the Man Foong branch in Chai Wan is a self-owned property that meets government safety guidelines and offers a comfortable environment. The mini storage is monitored by a professional G4S system 24 hours a day, and is equipped with an independent air conditioning system to maintain stable temperature and humidity levels inside the storage unit. All these provide customers with more confidence in storing their belongings.
6. Various Sizes of Mini Storage are Available
The Chai Wan Man Foong mini storage is the newest Hongkong Storage mini storage branch in Chai Wan. It is open 24 hours a day and offers a variety of different-sized mini storage units suitable for storing various types of items, making it ideal for both personal and commercial use.

The Chai Wan mini storage Man Foong branch provides mini storage units of different sizes to meet different storage needs.
7. Flexible contract period
The Chai Wan Man Foong mini storage offers customers different flexible contracts to match their storage needs, such as renovation or emigration. Customers can choose the appropriate rental period based on their individual needs. Renting a storage unit is simple and convenient, with the ability to rent and use the unit immediately.
If you are a customer who values quality and seeks a pleasant, convenient and secure mini storage experience, the Hongkong Storage mini storage at the Chai Wan Man Foong branch is definitely the right choice for you.
The Hongkong Storage Man Foong branch in Chai Wan is currently offering various attractive promotions, with up to 4 months of free rent**. Please call 3602-7708 for more information and details.
Visit Booking
Instant inquiry on WhatsApp: https://wa.link/6q8yf5
*Applicable to designated storage service contracts and subject to the terms and conditions of Premium Move for You.
**Subject to terms and conditions.