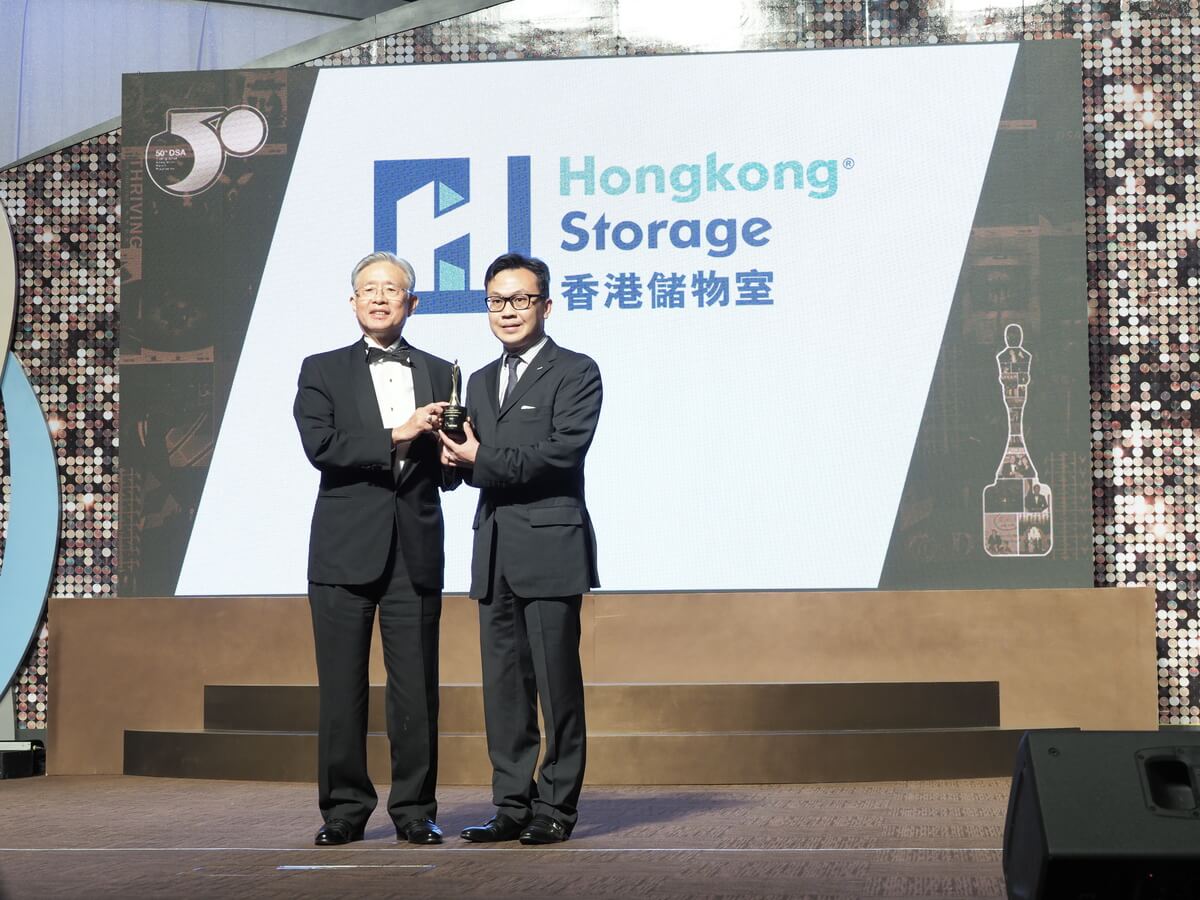 Human resource management is an important aspect of the continuous development of a company, as it helps employees grow and develop. Employee training has always been one of the key development policies at Hongkong Storage. We have a distinct human resource planning strategy that focuses on talent development, helping employees find their self-worth and grow together with our company. By developing our employees, we can create more value for our company. Today, I will share with you the four secrets of how our human resource management at Hongkong Storage promotes rapid growth.
Human Resource Management Secret 1: Employee Development is of Utmost Importance
As one of the pioneers in Hong Kong's mini-storage industry, Hongkong Storage has a systematic human resource planning that is the key to our success. We strive to provide a positive, inclusive, and collaborative work environment that supports our employees in becoming efficient and innovative members of our team. In terms of management, we actively encourage communication, collaboration, and flexibility, and by supporting both professional and personal development and maintaining good employee relationships, we promote a culture of high efficiency and innovation
Hongkong Storage's "Talent Development Strategy" focuses on building employees' character and quality, and through an evaluation mechanism, identifying and nurturing talents to improve their competitiveness and establish a professional ladder for them. Whether you are a clerk or a logistics delivery person, you can gradually advance to become a member of our management team or even become a coach, training more talents for our company and carrying forward the corporate culture of Hongkong Storage.
Human Resource Management Secret 2: Awards Recognize our Persistence
As one of the pioneers of mini storage in Hong Kong, Hongkong Storage has a systematic human resource planning which is the key to our success. We strive to provide a positive, inclusive, and collaborative working environment that supports our employees' development into high-performing and innovative members of the Hongkong Storage team. In terms of management, we actively encourage multi-directional communication, teamwork, flexibility, and support professional and personal development as well as maintaining harmonious employee relationships to promote an efficient and innovative corporate culture
Hongkong Storage's "Talent Development Strategy" emphasizes the establishment of employees' character quality, assessing and cultivating talent development through evaluation mechanisms, and enhancing employees' competitiveness, establishing a professional career ladder for employees. Whether you are a clerk or a logistics delivery staff, you can step by step promote to management positions and have the opportunity to become a coach, training more talents for the company, inheriting the corporate culture of Hongkong Storage.
As early as 2013, Hongkong Storage established a "Caring Group" with the aim of nurturing a good and stable corporate culture among departments. Employees of different ranks in various departments also have the opportunity to participate and become members of the group. Through moderate participation and providing opinions from the management level, the "Caring Group" conceptualizes and organizes various types of activities to enhance colleagues' sense of commitment and cohesion towards the company culture. In addition to social and entertainment programs, we also organize theme activities such as caring for colleagues, giving back to society, and protecting the environment.
Our efforts were finally recognized in 2016 when Hongkong Storage was honored to receive the "Oscars" of the human resources industry, the "Excellent Human Resources Award 2015/16," hosted by the Hong Kong Institute of Human Resource Management!
The company's ability to win awards is all due to our team's professionalism, which has always focused on the core concept of "care." Any strategy and practice have originated from this concept. Over the years, we have adhered to our beliefs and commitments: "Through the development of innovative strategies, our employees will have broader and more comprehensive development." Indeed, this still depends on the support and encouragement of our customers to our Hongkong Storage mini-storage service, which has become the greatest driving force for our continuous improvements.
Human Resources Management Secret 3: Utilize Talent and Develop Strengths.
Angel's dream was to become a fashion designer, but like many young people after graduation, she was unsure of her future direction. She took on the job of receptionist in Hongkong Storage, even though it wasn't her passion. She showed up to work on time every day, but the work was mundane and lacked excitement, and she wasn't invested in it.
The management noticed this and had a detailed conversation with Angel to understand her true aspirations and how they could support her. Coincidentally, in 2016, the storage facility was undergoing a transformation and branching out into a new business called YS Jumbo. The company wanted to inject new ideas and elements into YS Jumbo, and they appreciated Angel's talent in design.
They invited her to design a brand new Yes-Storage center, hoping to bring a fresh new look and feel to their customers. Angel incorporated fashion design elements into interior design, using color schemes and patterns to create a new and innovative style for the new YS Jumbo facility. After seeing Angel's work, the management boldly accepted and adopted her design, and Angel finally found her job goal and meaning at the storage facility
Today, she has become the design consultant for the storage facility, responsible for managing the optimization of all stores in Hong Kong, as well as designing new store locations.
"Our principle of employee development is to utilize talent and develop strengths. We believe in discovering our employees' true talents and interests, and integrating them into our company's development. This will benefit both the employee and the company tremendously!

Human Resource Management Secret 4: Actively Discover and Expand Employee Leadership Abilities
Franky initially joined Hongkong Storage as a salesperson and quickly rose to become a sales manager due to his outstanding sales performance. In 2016, as part of the company's transformation to adapt to new business developments, Yes-Storage needed to find individuals with leadership potential to explore new business opportunities among its employees. Due to Franky's exceptional communication skills, management appointed him as the manager of New Business Development (NBD), leading the entire department to communicate with various government departments and become a good communication bridge between Yes-Storage and the government. From then on, Franky's career no longer focused solely on sales, but began to expand towards enterprise management.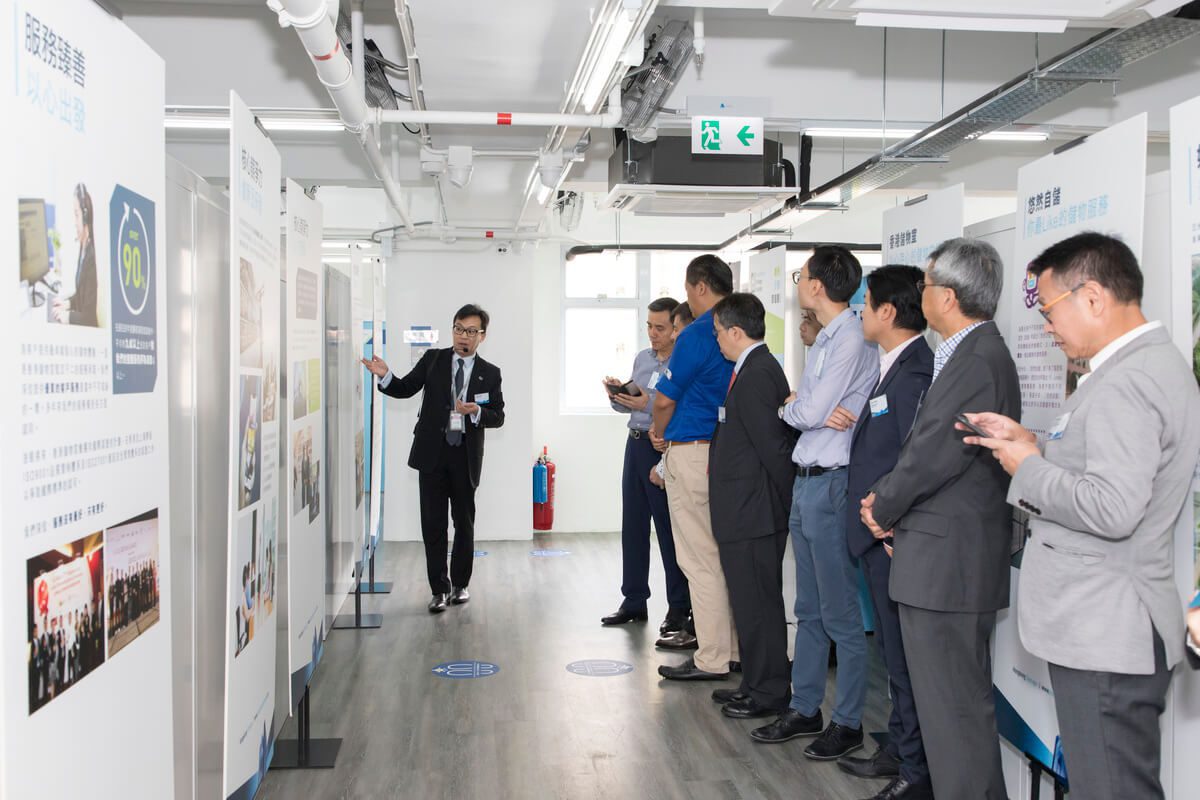 Angel and Franky's story reflects the determination and persistence of Hongkong Storage in talent development. The management of Hongkong Storage actively seeks out and appreciates employees' talents, encourages and provides opportunities to help employees find their self-worth, and increase their commitment to the company.
Naturally, when employees have good development, they will work harder to help the company expand its business, making the company stronger and more prosperous. These four human resource management principles may seem like secrets, but they are actually the most basic yet difficult part of continuous business development. I am grateful to have been able to discover talent for the company over the years, enabling the company and employees to grow together!
Future Employee Development Direction of Hongkong Storage
In the future, Hongkong Storage hopes to use technology to create a mobile operational work environment. With the aim of continued development, the company will continue to attract and cultivate more knowledge workers. The automation of company workflow processes can also reduce the time employees waste on repetitive work, freeing up space for employees to create a work-life balance that promotes physical and mental health.
In addition to supporting human resource management, we will continue to uphold our commitment to "help employees find their own value." This can not only increase employees' sense of belonging to the company but also improve and develop their skills in different areas, helping them find their own expertise and contribute to the company, achieving a win-win situation for both the company and employees.